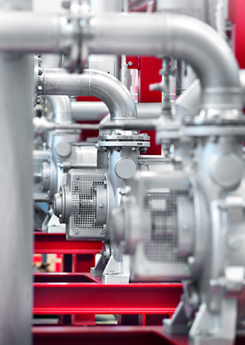 Vacuum Pumps
With us it is your choice: we maintain very good relationships to well-known manufacturers of the branch but are, in spite of this, independent as to the selection of our suppliers. The selection of the optimum pumping concept is at the focus of our consulting.
Pumps by Type:
Pumping Station Examples

- Vacuum Generation for a Distillation Column
- Vacuum Processes with corrosive medias
- For Pharmaceutical Industry
- and more ...