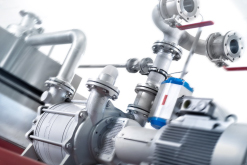 Imprint
Vendor:
ARPUMA GmbH
Ottostraße 10
D - 50170 Kerpen, Germany
Tel. : +49 2273 95 33 00-0
Fax. : +49 2273 95 33 00-20
e-Mail: info@arpuma.de
Website: http://www.arpuma.de
Responsible in accordance with § 6 Abs.2 MDStV
Wolf-Peter Altreuther, Wolf Göhmann
The address www.arpuma.de is home to the official information service of the company ARPUMA GmbH in the World Wide Web.
Chief executive officers:
Wolf-Peter Altreuther, Wolf Göhmann
Commercial register: Cologne HRB number: 39968
Tax number: 203/5723/0326
Value added tax identification number: DE 121 863 487
Graphic design and techn. realization:
Lutz Kasper, Kasper Grafik-Design
Disclaimer:
The company Arpuma GmbH will not assume any liability or warrant the actuality, correctness and completeness of the information and data made available. A liability for the content of external links is excluded. As to the content of the link to pages, exclusively the owner of these pages is responsible. The company Arpuma GmbH reserves the right of making changes to, or supplementing the information or data made available without giving prior notice. The contents of the website of the company Arpuma GmbH are copyright protected. Copying of information, data or documents, in particular the utilisation of texts, text sections or illustrations for commercial purposes, requires prior approval by the company Arpuma GmbH.